ORTHODONTICS
ORTHODONTICS
Orthodontics is the specialty of dentistry that delas with the diagnosis and treatment of upper and lower jaws, as well as uneven teeth.
Orthodontic problems may arise from the causes below:
Genetic factors,
Congenital abnormalities,
Incorrect respiration,
Thumbsucking and long-term pacifier usage,
Early loss of baby teeth due to decays,
Bruxism,
Falling or crashing related traumas
Orthodontic treatments without braces

Invisalign
In invisalign orthodontics, almost invisibly transparent breaces are used. These transparent plaques are easily put on and off by the patient, and are produced in series according to the tooth structure of the patient. Invisalign treatment doesn't negatively affect your daily life. It doesn't lead to speech impairment. You may use the transparent plaques while eating, you may brush your teeth and use dental floss. Invisalign plaques are commonly preferred due to its transparency. Nobody will realize that you are using plaques. It doesn't cause any oral problem such as irritation.

Lingual Orthodontics
Lingual orthodontics is different from classical orthodontics. In lingual orthodontics, braces are not placed on the front surface of the teeth and between the teeth and the lips, they are placed at the back surface of the teeth. These gold alloy braces are specially produced for each patient using CAD/CAM system, and are one-to-one correspondent to the teeth of the patient.
Lingual orthodontics are performed for young individuals after adolescence and for adults. Duration of treatment for this therapy is the same as normal orthodontics.
You can get detailed information on orthodontics, non-brace orthodontics, lingual orthodontics, invisalign and prices for each treatment by contacting Dentadent Bakırköy Oral and Dental Health Hospital.
Types of Braces
Damon Braces
The basis of fixed treatments in orthodontics is formed by braces on each teeth plus archwire. In the classic braces used in the past years and also preferred currently, thin archwires, coloured or transparent elastic bands are used for fixation of the braces. Archwires and elastic bands form a certain amount of friction force. Teeth movement thus reduces.

The supportive archwires used in orthodontics may injure the inner buccal region or the lips if it has sharp edges or corners. The elastic bands preferred in orthodontics provide the blockage of microorganisms within the oral cavity and lead to tooth decays and gingival diseases. The lock mechanism specific to Damon braces provides fixation of the braces onto the teeth without the need for elastic bands or archwires. Archwires minimize the friction by reducing the pressure. No delay is observed in dental movement. It provides a more comfortable treatment alternative compared to classical metal braces.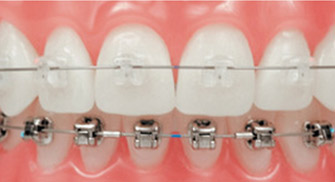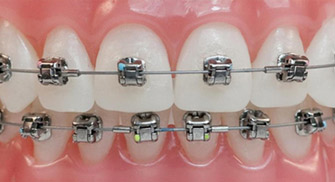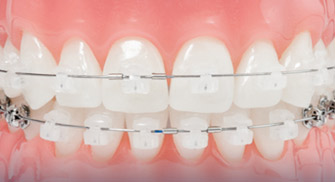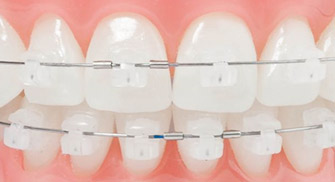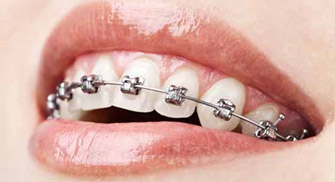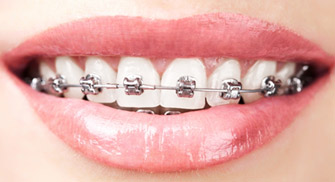 Invisalign (Orthodontics without braces)
Invisaling Orthodontics system is a sequence of superposed, transparent models produced by a computer stimulation to provide slow dental motion named as "aligners". Invisaling Orthodontics system is the ideal technique for elder patients who have orthodontic closure problems.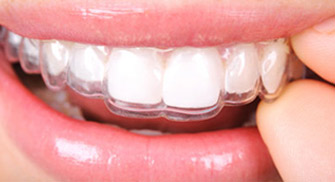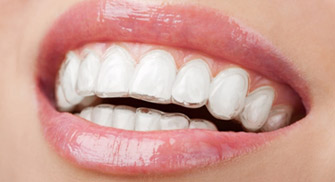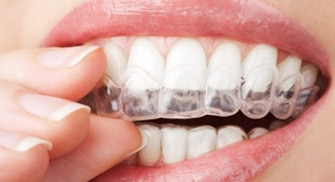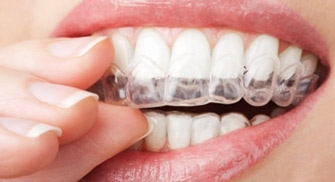 Lingual Braces (Invisible braces)
In Lingual Bracet technique, braces are placed at the back of the teeth. Therefore, the patient can freely smile knowing tthat the braces are not seen.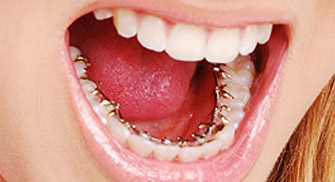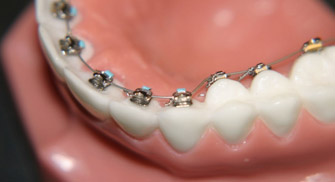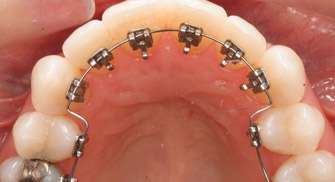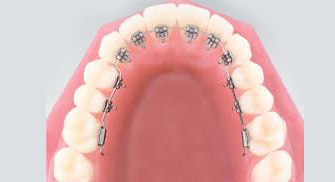 Metal Braces
Small elastic bands are used to hold the wire between the metal braces in orthodontics. These bands may be "colorful, coloured, grey/transparent and colourless". These bands are generally exchanged during routine controls once a month. The patient can use these braces in different colours.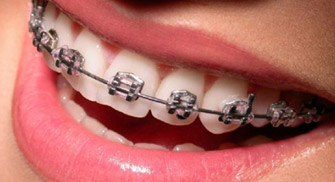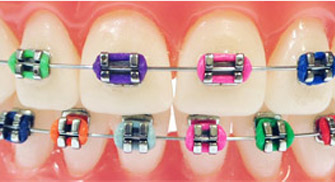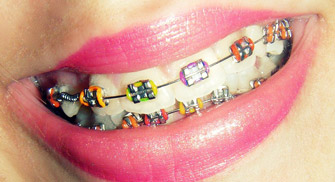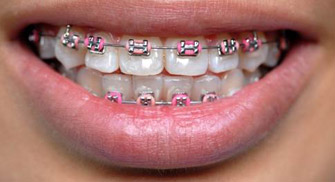 Saphire braces (Ice Braces)
Saphire braces made up of transparent materials are commonly preferred by adult patients due to their cosmetic appearance. It is difficult to recognize unless being in close-relationship with the patient.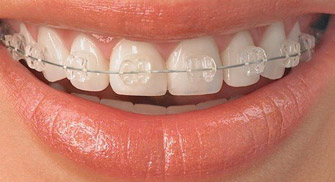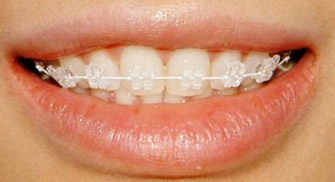 Seramic Braces
Seramic braces made up of semi-transparent materials, are commonly preferred by adult patients due to their cosmetic appearance. It is difficult to recognize unless being in close-relationship with the patient.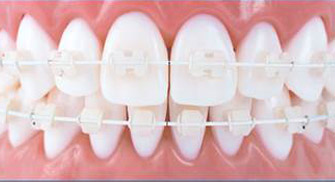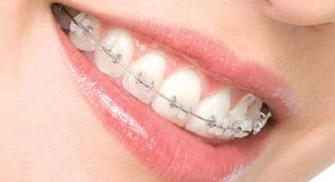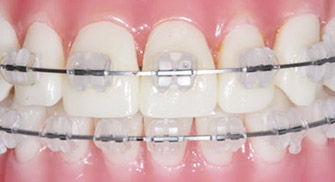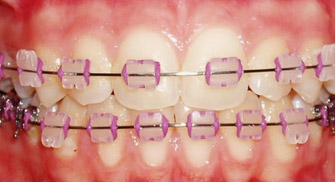 ---
---
---
ONLINE RANDEVU

RANDEVUNUZU PLANLAYIN

Ağız ve diş sağlığınızla ilgili tüm sorunlarınız için randevunuzu hemen planlayabilirsiniz.

HEMEN RANDEVU AL
DOKTORA SOR

DOKTORUNUZA DANIŞIN

Diş tedavileri hakkında detaylı bilgi ve fiyatları doktorlarımıza sorabilirsiniz.

HEMEN DOKTORA DANIŞ
RÖNTGEN GÖNDER

RÖNTGENİNİZİ PAYLAŞIN

Doğru teşhis ve tedavi yöntemleri için röntgeninizi paylaşabilirsiniz.

HEMEN RÖNTGEN GÖNDER